Another bite size piece of wisdom from philosophersnotes.com. This one is called Ink Blobs and Emptiness.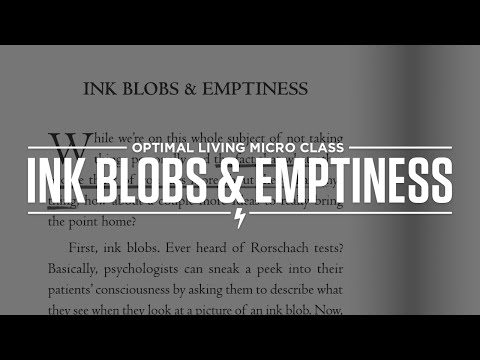 Short Bio of Author
Author and Philosopher
Brian Johnson is the Philosopher & CEO of en*theos--a company that creates cool stuff to help people live optimally. (Projects include The en*theos Academy for Optimal Living, Philosophers Notes and Blissitations.) Brian is the author of A Philosopher's Notes and his Big Ideas column runs in every issue of Experience Life magazine. In his past lives, he raised over $8 million to create two leading social networking sites: eteamz (sold to the Active Network in 2000) & Zaadz (sold to Gaiam in 2007).
Categories
This post was tagged with: